Early Bird Maths
Maths
Watch the video below with someone at home. It will take you through a recap of the work we have done with money.
Then, have a go at the questions below.
To 'find the difference' between two numbers, you can subtract the greater number from the smaller number.
For example, the difference between 5 and 2 is 5 -2 which equals 3.
Also, the difference between 50p and 10p is 50p – 10p which equals 40p.
Hint: In the questions below, you may have to find the total amount of money in each group first!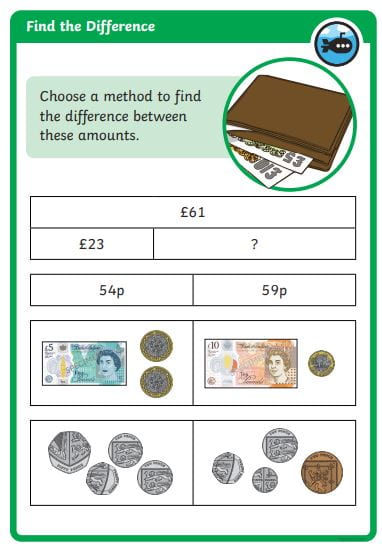 English:
Today, the children in school found some vile sandwiches on the field. Perhaps they had been played with by our forest wildlife? We thought about how they looked, how they smelled and how they felt.
We then came back to the classroom and discussed why they were so disgusting.
We thought about what a delicious sandwich and what a vile sandwich means to us.
We completed these sheets.
Have a go too!
Big Idea – All the World's a Stage:
With an adult, search YouTube. Have a look for children showing off their talents. What is a talent of yours? Have a go!
If you would like to, you could ask someone at home to video your talent and send it to me. We can watch it in class when you are back with us!