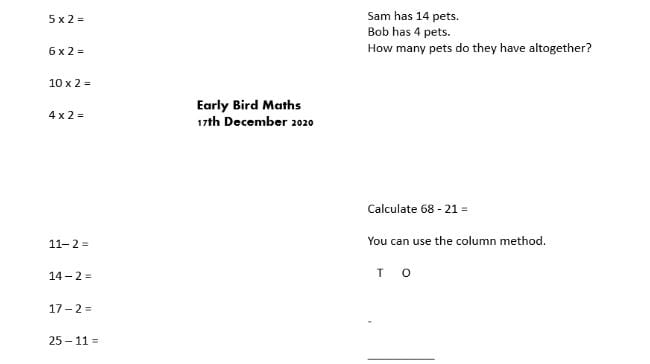 Maths
Watch the video below about converting pounds and pence and then have a go at the sheet.
English:
Use the picture below as a stimulus to write your own story.
Think about adjectives (describing words) you could add into your story.
Remember your capital letters, full stops and finger spaces.
Can you use any conjunctions, e.g. and, because, nor, however, yet, so, etc. ?
WCR:
Read the text below. Can you ask an adult at home to quiz you on what you have read. How much do you understand?
You could show off a little… tell an adult as many facts as you can about Amelia Earhart and Rosa Parks. I bet they will be impressed!